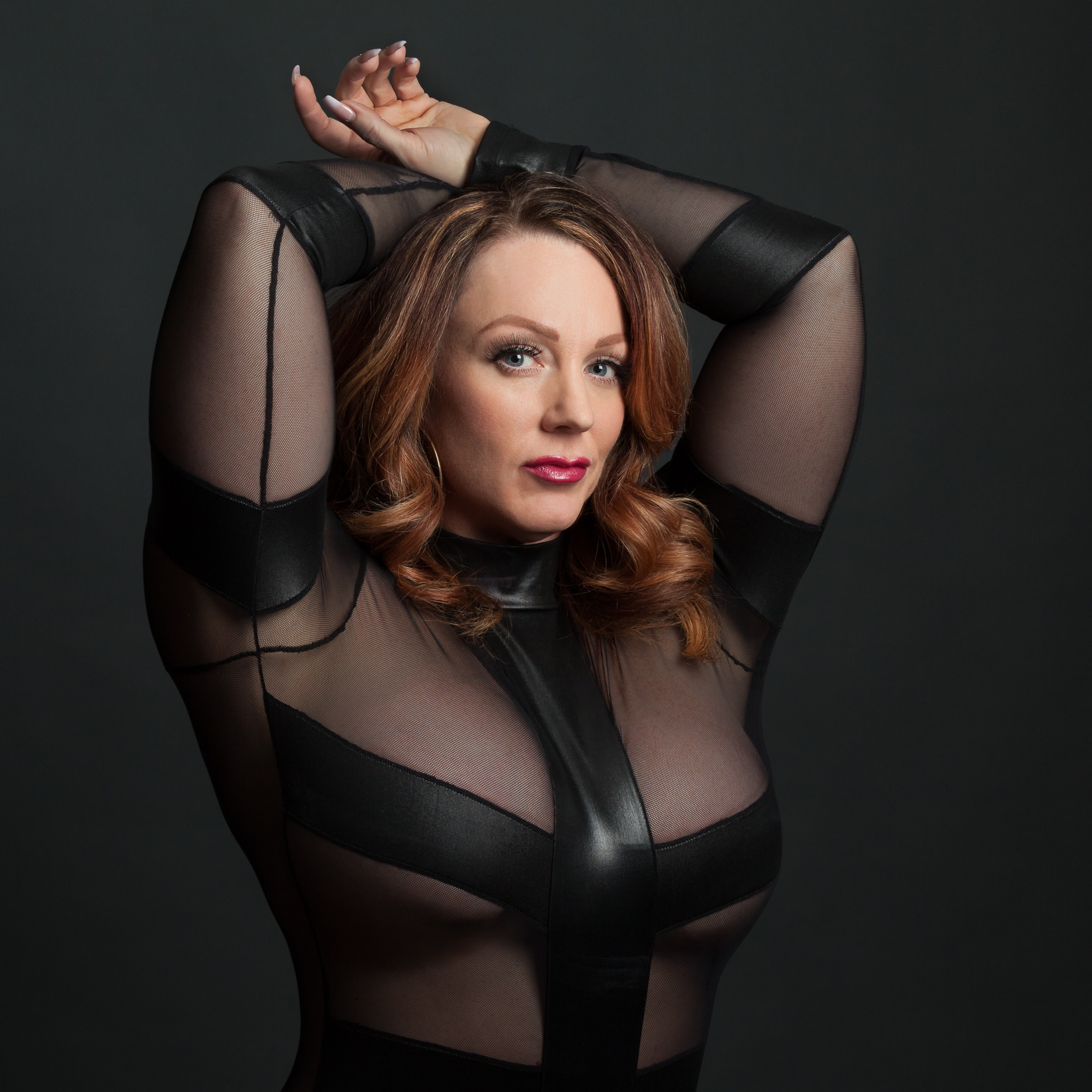 Mistress Red Diamond is a fiery redhead whose background in Bodybuilding and MMA make her the picture of absolute strength, power and grace. An intimate knowledge of true discipline helps her bring out the best qualities in her submissive subjects. Her inviting personality can also be gentle and nurturing at times and will draw you in, in spite of the instinctual fear that you may feel in her presence.
This kinky muscle Goddess is a master at role playing and genuinely enjoys getting into character, immersing you in a myriad of twisted scenes. When asked why she chose to be a Dominatrix, her answer was simply, "Everyone is looking for the perfect mind f*ck, and I just happen to be really good at it!" She stands 5'7" and weighs 175-185 lbs.
Experience in BDSM
6+ Years
Most Sought After For
Role Play, Verbal & Physical Humiliation, Fantasy Wrestling, Feats of Strength, Lift and Carry.
Very well versed in Ball Busting, Belly Punching, Trampling, Foot Fetishes, Rear Entry and most basic forms of BDSM and Fetish play.
General Availability
Variable with notice
Personal Pronouns
She/Her
Birthday
January 30th (Aquarius)
TESTIMONIALS
"What an amazing lady. So much fun. Makes you feel so comfortable. She's beautiful, clever, and super strong. And she has the best smile ever. Fantastic." - R.
"I had the pleasure of having my first session with Red Diamond, and it was awesome!!! She was fun to be around, easy to talk to and stunning. what I liked most about her is that she is a real person and a true competitive female body builder. She is working hard and staying true to the grind of the sport. Hard work pays off over time, and Red Diamond has and is putting in work; much respect girl." - J.
"For my first time ever doing a session, I had decided to choose Red Diamond. I was left with a memorable impression. She very professional with payments, and is quick to answer inquires. She has a friendly and charming personality and likes to ask clients what they like. She is a lady who is in incredible shape. She gives you her undivided attention; you won't see her pick up the phone during a session! In all, I would recommend Red Diamond if you want a quality session!" - E.
"I have wrestled twice with Ms. Red Diamond. She is very athletic and strong and has a great personality. She made me feel very comfortable and then led me to a series of lifts and caries. She has strong and huge muscles all over and is very well proportioned. She is professional and very discreet." - B.
"I have been mixed wrestling for over 20 years. Let me say that I just had a wonderful fantasy roleplay wrestling session with Red Diamond and she is now one of my top 5. She is sexy, seductive, strong and will use her assets to distract you. She will lure you in with her beautiful eyes and if you fall into her grasp you are done! Enjoy every second guys because your time will go by fast. If you want the time of your life with a sexy lady you have to try Red Diamond! You will not be disappointed." - C.